[an error occurred while processing this directive]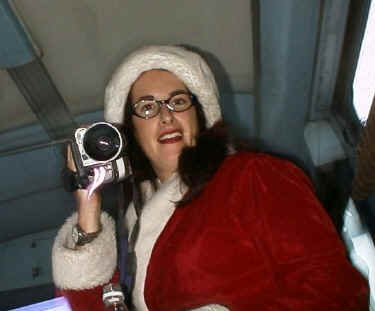 Turns out that, despite the attempted secrecy, an article had been published in Wired about how the annual Santa rite would be invading San Jose this year, and soon after there was an article in the local San Jose paper, so the police were primed. I have to say they kicked our asses in San Jose. But the night was a blast nonetheless. And as they say, we'll get em next year.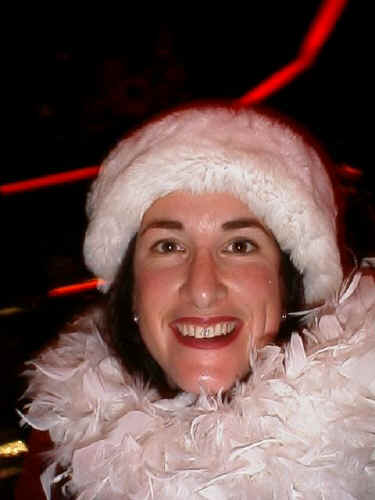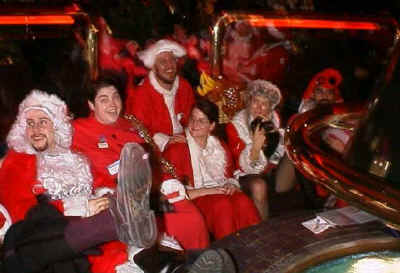 The author, known for the night as Tragic Santa, in the goofy red cape.
Other Santa stuff:

Similar stuff on wrybread.com: