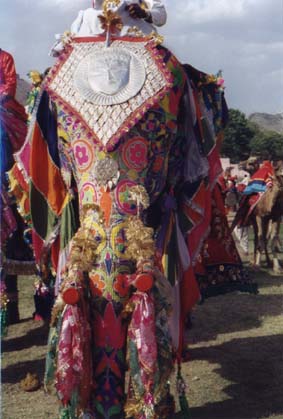 Some scenes from the annual Elephant Festival, held in March in the Pink City of Japiur in Rajasthan. Elephant owners spend weeks decorating their prized pachyderms for the occasion. Horses and camels also receive the royal treatment.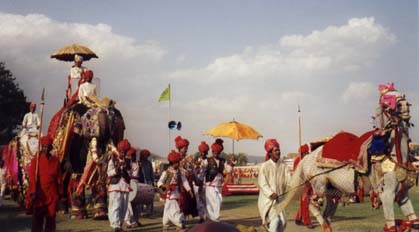 An elephant and a horse in full regalia ...
... and a royal camel ...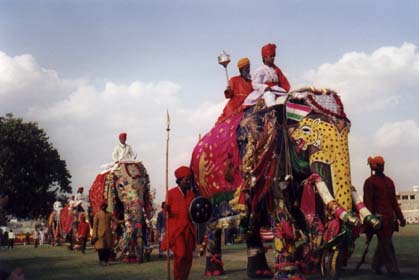 Tug of war with an elephant. Guess who won?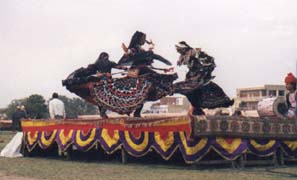 Rajasthani dance
Elephant polo. The field is crowded.
Click "Back" on your browser or click here to return to the Pink City.